Franklin Community Co-operative is a great place to work. Our 85-plus talented and dedicated employees are a huge part of our success as a business.
We encourage a team-focused workplace that upholds our Ends Policy and Co-op Principles, and we're dedicated to providing exceptional customer service.
In addition to a great work environment, we offer our employees competitive pay and benefits including health insurance, life insurance, simple IRA, 15% store discount, and paid time off.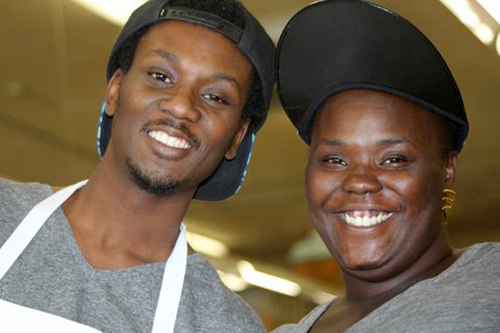 Current Openings
Evening and weekend availability is required for most positions.
Wellness Manager (full-time, Green Fields Market)
Maintenance Worker (part-time, Green Fields Market)
Salad Bar (part-time, Green Fields Market)
Always Hiring For
Cashiers 
Clerks: Deli, Grocery, Wellness, Perishables, Store Clerk 
How to Apply
Fill out an application online
Prefer paper? Applications are available at both Green Fields Market and McCusker's Market. Come on in, fill one out, and give it to a Franklin Community Co-op manager. You can also email your application to hr@franklincommunity.coop or mail it to Franklin Community Co-op; Attention HR, 144 Main Street Greenfield MA, 01301.
If you want to include a resume, please email it separately to hr@franklincommunity.coop (all applicants must fill out the application too).
Incomplete applications will not be considered. Due to the high volume of applications, we only contact applicants if they are selected for further consideration. No phone calls, please.
Franklin Community Co-operative is committed to ensuring that all employment practices and personnel actions including hiring, transfers, promotions, compensation, benefits, and training be without regard to race, color, religion, sex, age, national origin, disability, sexual orientation, marital status, or status as a disabled or Vietnam Era veteran.